Welcome & thanks for stopping by, fellow wanderer!
i'm Kaushal Karkhanis (aka Exotic Gringo) – a designer & travel blogger from Mumbai, India.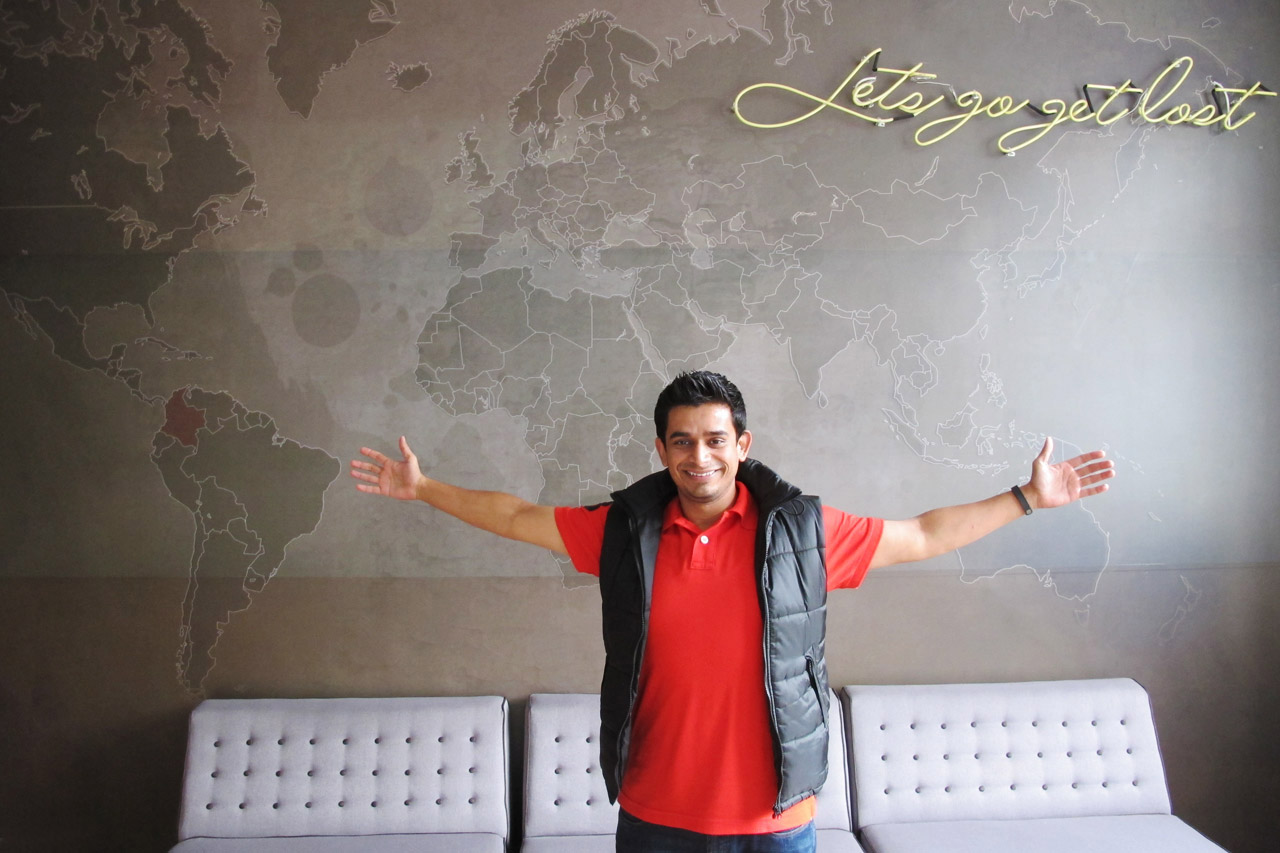 ---
First steps
Like many Indians in their 20s, my love for travel began with a solo trip to Goa and the best trek of my life to Bhutan, in 2007.
I returned to Goa 3 more times in the same year.
Since then, i've been to exotic locations like Jordan, Finnish Lapland, Svalbard and…
---
One EPIC trip that changed everything!
In 2008, i set off on a 40-day trip to South America and returned after 6 months!!
Today, South America feels like my second home, after spending that time across Brazil, Ecuador and Colombia and falling in love with it.
In February of 2014, that love was reciprocated by Brand Colombia which invited me to visit the gorgeous country once again, on a fully paid trip! By the end of it, i had spent 9 months across the continent since my first trip.
As I travel and unravel the world, I hope to inspire, educate and entertain you with my stories and experiences.
Choosing to travel exotic and live simple, i love meeting people with stars in their eyes.
---
To me, travel is about people first – places later!
To that effect, i enjoy blending in and living like a local, meeting fun people along my journey and soaking in cultures.
I picked up Brazilian Portuguese and Latin American Spanish on my travels and also get around with French and German – although i'd love to practice and improve.
Check out my LinkedIn / Twitter / Facebook / Tumblr for a peek into my life.
I recently launched my personal website if you're wondering what the heck i do in life.
---
Exotic whaaat?

Gringo' is the local term for 'foreigner' in South America.
While I was backpacking across the continent, being a tan skinned person who actually 'fit in' with the locals, someone came up with this unique name to describe me – just for fun, a traveler from India – Exotic Gringo!
---
Want to know EVEN MORE about me?
Why thank you for the love!
Check out my personal website at https://www.kaushal-karkhanis.com/